Bituminous Membrane NEOFLEX Mineral 4mm 1x10 m2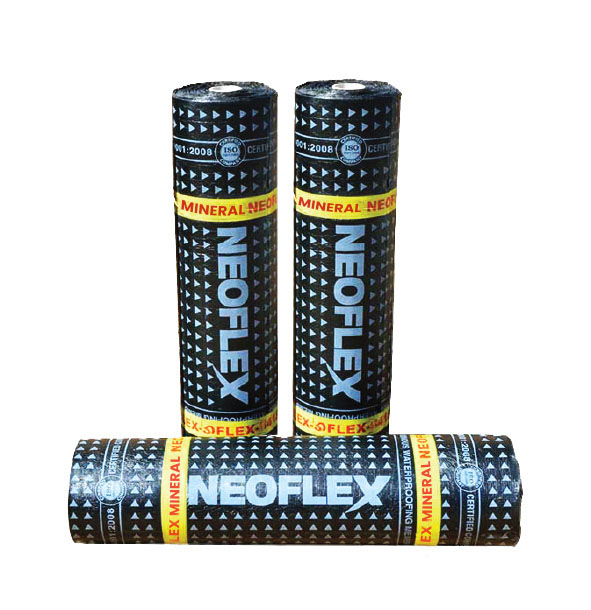 Bituminous Membrane NEOFLEX Mineral 4mm 1x10 m2
---
Bituminous Membrane NEOFLEX Mineral 4mm 1x10 m2
APP Modified Bituminous Membrane, Reinforced with
Non Woven Polyester Mat
---
Prices excluding VAT.
Prices excluding delivery costs
NEOFLEX Mineral
Bituminous Waterproofing Membrane
Polymer (APP) modified bituminous membrane, reinforced with non-woven polyester mat. The Polyester combines high tensile strength with an elongation above 40%. A high performance elastomeric waterproofing membrane which combines that ability to withstand high ambient temperature with the usual characteristics of an APP membrane of high flexibility at low temperature that makes it easy to apply at sub-zero temperature.
Properties
- Cold flexibility
- Heat stability
- Thermal ageing resistance
- UV Resistance
- Resistance to foot traffic
Function
Used in one or two layers to roofs, foundations works, basement tanking, where high flexibility and malleability are required.
Third Feature
Where the membrane is to be laid directly on to a one-layer system on concrete, tiles or an existing roofing system, a coat of bituminous primer should first be applied and allowed to dry thoroughly.