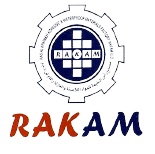 RAKAM 901 Rak Bitcoat
---
---
Prices excluding VAT.
Prices excluding delivery costs
Bitumen Emulsion Paint
Emulsified thixotropic flexible protective barrier to vapor transmission. It contains a high proportion of stabilizer &thickeners to ensure prolong shelve life and easy usage.
Description
Rak Bitcoat is an emulsified thixotropic bitumen protective coating. The coating dries to form a black flexible protective film The finished film forms a tough barrier to vapor transmission. prolonged shelf life and easy úsage.
Resists the attack of salts like chlorides and sulphates that are present in the soil
Easy to apply.
Cold applied.
Adheres to concrete, metal, wood, cork, etc.
Can be applied in closed or confined spaces 
Water-based 
Versatile 
Anti-fungal 
Economical
Coverage
Average dry film thickness of 100microns achieved when applied @4m2/L/coats, at required number of coats.
Damp proofing of block work&Concrete Foundations 1m2 A per Coat D.FT of 350 Mic
Supply
Rakam Bitcoat is Available in 15L pail & 200L drum.
Specifications for RAKAM 901 Rak Bitcoat