Seal Coatings Seal Thermal-Shield RF (Cool Roof)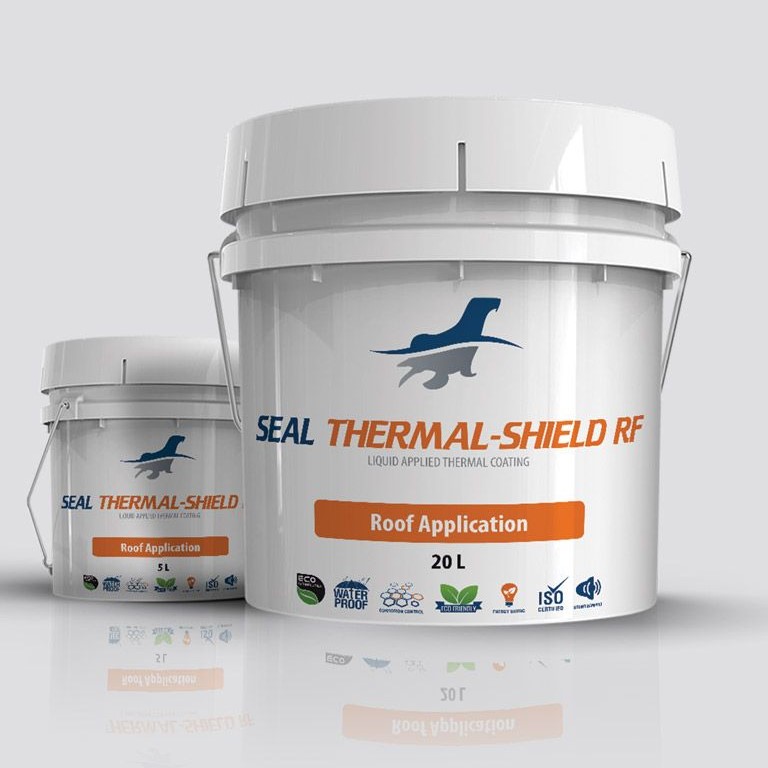 Seal Coatings Seal Thermal-Shield RF (Cool Roof)
---
forms an elastomeric heat barrier by, resisting over 95% of UV
---
Prices excluding VAT.
Prices excluding delivery costs
Seal Coatings Seal Thermal-Shield RF (Cool Roof):
Cool roof with Seal Thermal-Shield RF forms an elastomeric heat barrier by, resisting over 95% of UV; refracting and dissipating up to 75% of the heat; and by reducing heat conduction. With this phenomena, heat entering a building is significantly reduced.
Typical Applied Surfaces:
► Powder coated / galvanized metal
► Concrete roofs / abutments  
► Roof tiles
► Fiber glass 
► Perspex
Technical Information:
Cool Roof Thermal Insulation & Energy Saving Coating / Paint
Seal Thermal-Shield RF is a High Tech / High Performance liquid applied thermal insulation and energy saving roofing coating system. Seal Thermal-Shield RF having high quantity of ceramic micro-spheres of vacuum beads in an elastomeric emulsion of high grade acrylic resin is nontoxic (Environmentally friendly) and is designed to outlast other roof radiant barrier roofing systems. It is applied on most roofing material including that of concrete and metal. When applied on steel surface, Seal Thermal-Shield RF will act as Rust Inhibitor and thus stopping any steel corrosion by converting the iron oxide into iron phosphate.
Benefits:
► Reduces internal temperatures
► Increased thermal protection and saves energy
► Non-toxic, water-based, low VOC
► Available in a wide range of roof colours
► Eliminates blistering, peeling & cracking
► Excellent bonding to most substrates
► Excellent breath-ability
► Water resistance
► Very low maintenance/repair costs
► High solar reflective index
► Non-combustible - Class A Fire Retardant
► Anti-crack
► Low Odor
► Easy clean